Mold Component Oilless Graphite Brass Bushing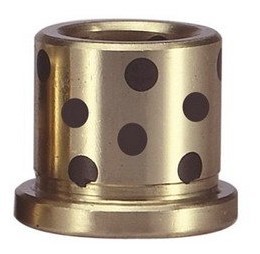 Mold Component Oilless Graphite Brass Bushing
Oilless Brass Bushing
>12 years Brass Bushing
Manufacturer
>The best price for Brass Bushing
>Direct supplier
>ISO9001:2000 NO:0503083
>Product Material: Steel
oiless facilities can protect machine and itself form high termperature when the machine produces.
Quality is our life!
1. High Precision for oilless brass bushing.
2. ISO9001 Quality Control, good raw material.
3. 100% testing before its delivery.
4. Produced as your drawings and requirement strictly.
5. Standard parts produced the as standard requirements.
We export high quantities Mold Component Oilless Graphite Brass Bushing and relative products, we have huge stocks for Mold Component Oilless Graphite Brass Bushing and relative items, we supply high quality Mold Component Oilless Graphite Brass Bushing with reasonbable price or we produce the bearings along with the technical data or relative drawings, It's priority to us to supply best service to our clients. If you are interested in Mold Component Oilless Graphite Brass Bushing,plz email us
admin@tradebearings.com
or send the purchase details to trade b2b website(
www.tradebearings.com
) so the suppliers will contact you directly
Previous Product:
« Metric brass fitting Brass bushings (stainless steel, iron, copper or aluminum)
Next Product:
Precision standard flanged stainless steel bushing »