Low-noise deep groove ball bearing 6000 series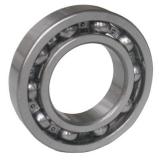 Deep Groove Ball Bearings
Automobile Tapered Roller Bearing
Tapered roller bearings suitable for passenger cars, trucks, tractors, agricultural machinery
30200, 32200, 32000, 30300, 32300 series
LM48548/10, LM67048/10, LM45449/10, LM12649/10, LM11749/10, LM11949/10 etc.

We mainly produce:
1. Self-Aligning roller Bearing (21000KMW33, 22000KMW33, 23000KMW33, 24000, Series)
Self-Aligning Ball Bearings (1200K 2200K 2300KH Series)
2. Tapered roller bearing (30000 series and Inch Size).
3. Thrust Bearings. (50000series)
4. Pillow Block, bearing (UCP, UCF, UCFL)
5. Low-noise deep groove ball bearing (mostly 6000 series) professional bearings factories in China.

Our expot tagarget area: South of America, south eastern of Asia, Middle East, Africa

We sincerely wish we can make business relations with your company. As a ten years bearings supplier, We can supply you bearings with more competitive price.
We export high quantities Low-noise deep groove ball bearing 6000 series and relative products, we have huge stocks for Low-noise deep groove ball bearing 6000 series and relative items, we supply high quality Low-noise deep groove ball bearing 6000 series with reasonbable price or we produce the bearings along with the technical data or relative drawings, It's priority to us to supply best service to our clients. If you are interested in Low-noise deep groove ball bearing 6000 series,plz email us
admin@tradebearings.com
or send the purchase details to trade b2b website(
www.tradebearings.com
) so the suppliers will contact you directly
Previous Product:
« Middle and large sized deep groove ball bearings
Next Product:
Cylindrical Roller Bearing NU NJ NUP NJ ECP »