50MOQ-SG20-4 bearing steel Linear guide rail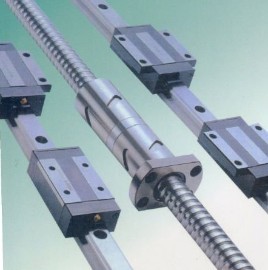 50MOQ-SG20-4 bearing steel Linear guide rail
1.Slide rail +block
2.height:36mm,width:60mm
3.fast delivery
4.good price
50MOQ-SG20-4 bearing steel Linear guide bearing:
1.Slide rail + Slide block.
2.heighT:36mm,width:60mm
3.fast delivery,competitive price
4.color:silver
5.material:bearing steel
series:
OSG ,SG, MGN-C,HGH,BRS,BRH15B
BRH15B:
6.ATTN:the size with "A"behind have wings.
7.the size with "B"behind have no wings.
8.the size with "L"behind the slide is longer.
9.the size with "S"behind the slide is shorter.
any questions,pls contact freely instantly or by email at your convenience.We will reply within 24 hours.
We export high quantities 50MOQ-SG20-4 bearing steel Linear guide rail and relative products, we have huge stocks for 50MOQ-SG20-4 bearing steel Linear guide rail and relative items, we supply high quality 50MOQ-SG20-4 bearing steel Linear guide rail with reasonbable price or we produce the bearings along with the technical data or relative drawings, It's priority to us to supply best service to our clients. If you are interested in 50MOQ-SG20-4 bearing steel Linear guide rail,plz email us
admin@tradebearings.com
or send the purchase details to trade b2b website(
www.tradebearings.com
) so the suppliers will contact you directly
Previous Product:
« Nylon rod end bearings (inch or metric) SI15ES......SI82ES, SA15ES......SA80ES
Next Product:
Importer Of Stainless Steel Bearings (316 L) Strictly Non Magnetic »