Self-Aligning Radial Spherical Plain Bearing GE10E (Stainless Steel Rod End)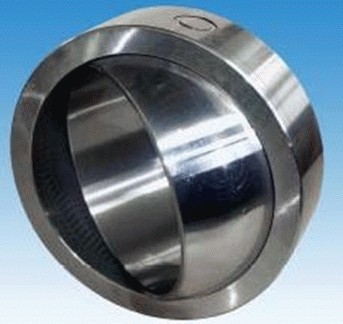 Self-Aligning Radial Spherical Plain Bearing GE10E (Stainless Steel Rod End)
Radial Spherical Plain Bearing GE10E:
1. Stand load of radial, axial
2. Self-aligning
3. Lubricant Type
Radial Spherical Plain Bearing GE10E
Material:
Rod end of steel and zinc coated, with male or female thread,spherial surface with bronze liner,inner ring of carbon chromium steel,spherical surface with chromium plating,can be lubricated via a nipple or a hole in the rod end. It has characteristics of large load capability,easy mounting and dismounting and mechanism simplification.
We have seven kinds of spherical plain bearings, including Rod Ends (Lubricant Type),Two-Piece Type Rod End, Stainless Steel Rod End.
Our products are widely used typically in such industries as textile dyeing machinery, packing, printing, power transmission and medical equipment.
GE6E-GE12E, GE15ES-GE160ES, GEG6E-GEG12E, GEG15ES-GEG120ES, SI6E-SI12E, SI15ES-SI180ES, SA6E-SA12E, SA15ES-SA80ES, SI5T/K-SI30T/K, SA5T/K-SA30T/K, PHS5-PHS30, POS5-POS30, GIHR-K20DO - GIHR-K120DO, GIHR20DO-GIHR120DO, SIQG12E&, SIQG16ES-SIQG125ES, GF20DO-GF120DO, GK10DO-GK80DO, SQD5-SQD16, SQD12-1 - SQD16-1, SQZ5-RS - SQZ22-RS, SQ5-RS - SQ22-RS, GR-3 -GR-30
All absolute quality goods,on time delivery,competitive price.
Any questions,pls contact freely for details instantly or by email at your convenience.
We export high quantities Self-Aligning Radial Spherical Plain Bearing GE10E (Stainless Steel Rod End) and relative products, we have huge stocks for Self-Aligning Radial Spherical Plain Bearing GE10E (Stainless Steel Rod End) and relative items, we supply high quality Self-Aligning Radial Spherical Plain Bearing GE10E (Stainless Steel Rod End) with reasonbable price or we produce the bearings along with the technical data or relative drawings, It's priority to us to supply best service to our clients. If you are interested in Self-Aligning Radial Spherical Plain Bearing GE10E (Stainless Steel Rod End),plz email us
admin@tradebearings.com
or send the purchase details to trade b2b website(
www.tradebearings.com
) so the suppliers will contact you directly
Previous Product:
« SKF self-lubricated rod end bearing GE10E
Next Product:
Importer OF Bearing F686ZZ And Bearing 6904 2RS »