Spherical plain radial bearing Rod End GE10ES series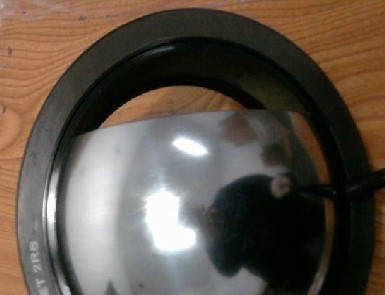 Spherical plain radial bearing Rod End GE10ES series
The company's products well, low price, is your best choice
GE-ES lubricating Spherical Plain Bearings Description: single slit to the spherical bearing outer ring, inner and outer materials are bearing steel, hardened. Phosphate. Sliding surface with wear Xun corrosion. Self-aligning features. Through the inner and outer rings of the lubricating oil tank hole. Applicable to any radial direction of overloading and the mechanical body. GE30ES, GE35ES, GE40ES, GE45ES, GE45ES, GE50ES, GE60ES, GE70ES, GE80ES, GE90ES, GE100ES, GE110ES, GE120ES, GE140ES, GE160ES, GE180ES, GE200ES, GE220ES, GE240ES, GE260ES, GE280ES, GE300ES, GE320ES, GE340ES, GE360ES, GE380ES, GE400ES, GE420ES, GE440ES, GE460ES, GE480ES, GE560ES.
Introduction
Structure and features of linear bearing is a shell, special ball, retainer ring or a ring with both ends of the card formed. Cage within the device in the case, from both ends of the clasp or ring fixed to ball in the cage track surface a repeating cycle of movement. And shell after adequate heat treatment to a certain level of hardness, to ensure the accuracy and stability of movement and life. Ball cage formed by the nylon resin injection pressure, which can reduce the ball and the retainer between the noise and wear, and play the guiding role of accurate, linear bearings allow the use of the temperature is 80 °C or less.
Installation Notes
1. The linear bearing assembly within the bearing, do not directly impact client and cards bearing shell side of the ring and the ring, use the special tool slowly pressed into uniform.
2. Linear bearings and special shaft for assembly, we should pay attention to the axis of shaft and bearing axes remain parallel, can not be used to install a large angle, the angle is too large easily affect the accuracy and bearing life, and may even direct result of ball off.
Caution
Linear bearing design is to make repeated for linear movement of the occasion, not suitable for turning, it will affect the linear bearing life.
We export high quantities Spherical plain radial bearing Rod End GE10ES series and relative products, we have huge stocks for Spherical plain radial bearing Rod End GE10ES series and relative items, we supply high quality Spherical plain radial bearing Rod End GE10ES series with reasonbable price or we produce the bearings along with the technical data or relative drawings, It's priority to us to supply best service to our clients. If you are interested in Spherical plain radial bearing Rod End GE10ES series,plz email us
admin@tradebearings.com
or send the purchase details to trade b2b website(
www.tradebearings.com
) so the suppliers will contact you directly
Previous Product:
« Looking for low cost aluminium female rod ends. Like the XF series
Next Product:
SKF self-lubricated rod end bearing GE10E »