Chrome Steel Needle Roller Bearing INA Standard (FY, HK...2RS, HK...RS)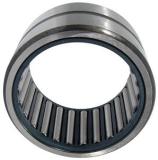 Chrome Steel Needle Roller Bearing INA Standard
Product Description
1. Drawn cup needle roller bearings(HK, BK, SCE, F, FH, MF, FY, HK...2RS, HK...RS)
2. Drawn cup needle roller clutch, Drawn cup needle roller clutch assembly(HF, HFL, RC, RCB)
3. Radial needle roller and cage assemblies(k, k...Zw, knl, kzk, kbk)
4. Entity bushed needle roller bearing(RNA, NK, NA, NKI, NKS, NKIS, NA...RS, NA...RS, RNA...2RS, NA...2RS, RNAV NAV, NAO, RNAO, BR, BRI, MR-, NCS).
5. Thrust needle roller bearings and needle bearing thrust washers (AXK AXW NTB TC AX AS LS ZS TRA TRB TRC TRD 811 812 893 GS WS)Inner ring (IR LR LRT LRB)
4. Yoke Type Cam follower roller and curve roller bearings (RSTO STO NA22.2RS, RNA22.2RS NATR NATR...PP NATV NATV. PP
5. Size: 5~150mm
6. Material: Chrome Steel GCr15. HRC58-62.
7. Quality: INA Standard.
We export high quantities Chrome Steel Needle Roller Bearing INA Standard (FY, HK...2RS, HK...RS) and relative products, we have huge stocks for Chrome Steel Needle Roller Bearing INA Standard (FY, HK...2RS, HK...RS) and relative items, we supply high quality Chrome Steel Needle Roller Bearing INA Standard (FY, HK...2RS, HK...RS) with reasonbable price or we produce the bearings along with the technical data or relative drawings, It's priority to us to supply best service to our clients. If you are interested in Chrome Steel Needle Roller Bearing INA Standard (FY, HK...2RS, HK...RS),plz email us
admin@tradebearings.com
or send the purchase details to trade b2b website(
www.tradebearings.com
) so the suppliers will contact you directly
Previous Product:
« INA Needle Roller Bearings
Next Product:
Timken Single Row Tapered Roller Bearing LM67048/67010 »