Four-Row Cylindrical Roller Bearings NN3030M/SP; NN3044K/W33P4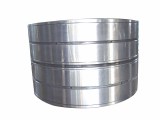 Four-Row Cylindrical Roller Bearings
We can make many types of Cylindrical Roller Bearings with the dimension from 200mm to 3200mm. We can make both the standard bearings and un-standard bearings, just depends on your requirements. The precision grade of our products can reach to P5, P4. Herewith some types we made for our customers:

1), Single-row Cylindrical Roller Bearings
NJ18/1700/C3; NU18/1250CCG540; NF18/1600; N6/1000;
NJ1064 M/C3; NJ2896 M; NJ1064 M/C3; NJ38/670 M;
And so on.

2), Single-row Full Complement Cylindrical Roller Bearings
NCF28/750V/P5; NCF28/750-V-R310&363; NCF28/750-V;
NCF18/850-V-CNL-A02; NCF18/530; NCF18/670;
NCF18/500-V-C3; NCF18/630-V-R260&300;
NCF18/600V/P5; And so on.

3), Double-row Cylindrical Roller Bearings
NN3030M/SP; NN3044K/W33P4; NN48/500SK. M. SP;
NNU4956SK. M. SP; NN48/630KM/SP/W33;
NN3060KM/SP/W33; NNU4944KM/SP/W33;
NNU4980KM/SP/W33; NNU4130/W26; NN3032K/W33P4; NNU49/630B/SPW33X; NNU6/530 HC; And so on.
We export high quantities Four-Row Cylindrical Roller Bearings NN3030M/SP; NN3044K/W33P4 and relative products, we have huge stocks for Four-Row Cylindrical Roller Bearings NN3030M/SP; NN3044K/W33P4 and relative items, we supply high quality Four-Row Cylindrical Roller Bearings NN3030M/SP; NN3044K/W33P4 with reasonbable price or we produce the bearings along with the technical data or relative drawings, It's priority to us to supply best service to our clients. If you are interested in Four-Row Cylindrical Roller Bearings NN3030M/SP; NN3044K/W33P4,plz email us
admin@tradebearings.com
or send the purchase details to trade b2b website(
www.tradebearings.com
) so the suppliers will contact you directly
Previous Product:
« Multi-row full complement cylindrical roller bearings with four or eight rows of rollers
Next Product:
Single-row ball slewing ring bearing (HSW.25.720) »