TIMKEN stainless steel double row spherical roller bearing 21310CC 21305CC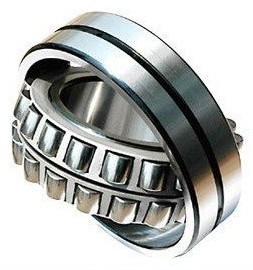 TIMKEN double row spherical roller bearing 21310CC 21305CC
TIMKEN Spherical roller bearing
1.Certificate:TS16949
2.OEM service is aviliable.
3.Material:GCR15
4.Life:60000km(1-2 years)
TIMKEN Spherical roller bearing 21310CC
1 . Species: self-aligning roller bearings,
Spherical roller bearings, cylindrical into the hole, conical hole.
Tapered bores respectively the taper of code for 12 K spherical roller bearing type or
153000
2. TIMKEN Spherical roller bearings rear code:
Will the code for K, K30 taper hole spherical roller bearing, installed in the set of
matched, become the code for K + H and K30 + H bearing.
3. Bearing name : spherical roller bearing
4. Brand : SKF. KOYO. FAG. TIMKEN. NTN .NSK and so on.
5. Number of row :Single row or double row
6. Material : Chrome steel ,stainless steel ,bearing steel
7. Vibration noisy lever : Z1, Z2
8. Tolerance codes :ABEC-1
9. Packing :Polybag + box +carton , individual box packing or industrial standard packing
10.Quantity:high quantity ,low price ,long service time.

BEARING TYPE

SIZE

BRAND

d(mm)

D(mm)

B(mm)

W(kg)

21304CC

20

52

15

0.175

SKF/TIMKEN

21305CC

25

62

17

0.277

SKF/TIMKEN

21306CC

30

72

19

0.412

SKF/TIMKEN

21307CC

35

80

21

0.542

SKF/TIMKEN

21308CC

45

90

23

0.743

SKF/TIMKEN

21309CC

50

100

25

1

SKF/TIMKEN

21310CC

55

110

27

1.3

SKF/TIMKEN

21311CC

60

120

29

1.65

SKF/TIMKEN

21312CC

65

130

31

2.08

SKF/TIMKEN

21313CC

70

140

33

2.57

SKF/TIMKEN

21314CC

75

150

35

3.11

SKF/TIMKEN

21315CC

80

160

37

3.76

SKF/TIMKEN

21316CC

85

170

39

4.47

SKF/TIMKEN
We export high quantities TIMKEN stainless steel double row spherical roller bearing 21310CC 21305CC and relative products, we have huge stocks for TIMKEN stainless steel double row spherical roller bearing 21310CC 21305CC and relative items, we supply high quality TIMKEN stainless steel double row spherical roller bearing 21310CC 21305CC with reasonbable price or we produce the bearings along with the technical data or relative drawings, It's priority to us to supply best service to our clients. If you are interested in TIMKEN stainless steel double row spherical roller bearing 21310CC 21305CC,plz email us
admin@tradebearings.com
or send the purchase details to trade b2b website(
www.tradebearings.com
) so the suppliers will contact you directly
Previous Product:
« SKF FAG NSK NTN TIMKEN Double Row Spherical Roller Bearings 22208CC/W33
Next Product:
Stainless Steel Original Double Row Spherical Roller Bearing 23134 CC/W33 »