Linear roller guide OSG-20/25/30/40 wheel inear rail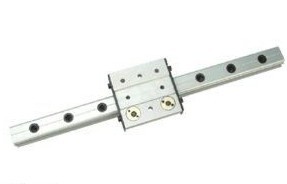 Linear roller guide OSG-20/25/30/40 wheel inear rail
1.Roller linear guide OSG25/Linear rail
2.OSG-20/25/30/40
3."ZERO"interval standard
4.Higher speed,lower noise
5.Best price
1.Roller linear guide OSG25/Linear rail
Manufacturing Process:

Materials: Gcr15,SUS440C
Lenth: Max length is 3000mm,as per demand

Model Number: OSG-20/25/30/40
Place of Origin: Zhejiang China (Mainland)
Brand Name:
2. Using feature: used in the defense, precision machinery, medical instruments, chemical, printing, agriculture, robotic, automatic production lines, etc...
Linear rail
1.Adjustable pressure:"ZERO"interval standard;
2.Repairing and cost for wear and tear parts which are exchangeable;
3.Lower sensitive style of dust;
4.Do not need grind surface to install rail;
5.Both guide rail and slide board can move;
6.Higher speed & noise volume is lower.
7.Best price.
3. Designation list:
OSG-20 OSG-25 OSG-30 OSG-40
We export high quantities Linear roller guide OSG-20/25/30/40 wheel inear rail and relative products, we have huge stocks for Linear roller guide OSG-20/25/30/40 wheel inear rail and relative items, we supply high quality Linear roller guide OSG-20/25/30/40 wheel inear rail with reasonbable price or we produce the bearings along with the technical data or relative drawings, It's priority to us to supply best service to our clients. If you are interested in Linear roller guide OSG-20/25/30/40 wheel inear rail,plz email us
admin@tradebearings.com
or send the purchase details to trade b2b website(
www.tradebearings.com
) so the suppliers will contact you directly
Previous Product:
« 15MM TBI heavy load linear guide and slide (ball bearing slides and roller slides)
Next Product:
Linear Guide Rail (Full Roller Type, MSR Series) »